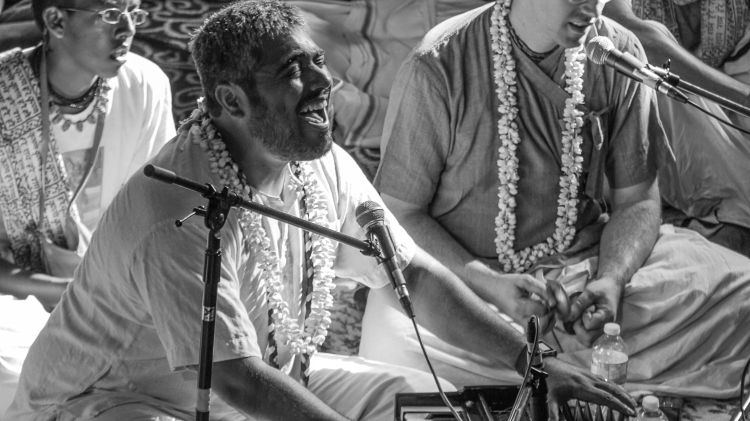 We warmly invite everyone for a 2 days of non-stop 6 hour kirtan! This year we will celebrate Janmastami by chanting the Holy Name for 2 days,
Sunday, September 2nd
and M
onday September 3rd
! Both days will begin at 12:30pm - 6:30pm. We have invited a special guest - Amala kirtan prabhu from Brazil!
We will be chanting the Hare Krishna maha mantra for 6 hours in variety of melodies. It will be a wonderful opportunity for both music lovers and aspiring yogis to keep their senses engaged in the Holy Name of the Lord!